Thanks to a "quiet week", I was able to make rapid progress on the next version of 8bit-Unity (0.4).The major new feature is Scrollable Tilemaps.
I have implemented a super convenient asset pipeline: design your tile-set and maps in the excellent CharPad just ONCE, then 8bit-Unity takes care of converting the tiles to each platform for you!!
I am including screenies of a Tech-Demo that will be included in the next release, running on all supported platform. It is a kind of Diablo inspired dungeon crawler… I will post a video of actual game footage soon, so stay stuned my friends!!!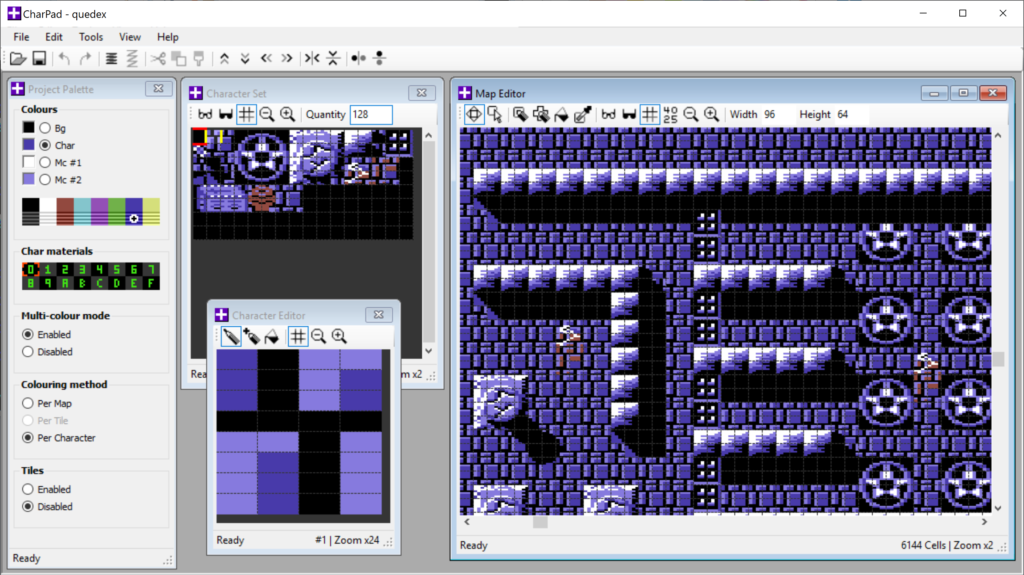 | | |
| --- | --- |
| Tech-Demo running on Apple//e | Tech-Demo running on Atari XL/XE |
| Tech-Demo running on C64 | Tech-Demo running on Lynx |
| Tech-Demo running on Oric | |