Chipper is a tracker for the Atari Lynx. The application layout is a little confusing, but you will end-up mostly using only 2 of the many windows!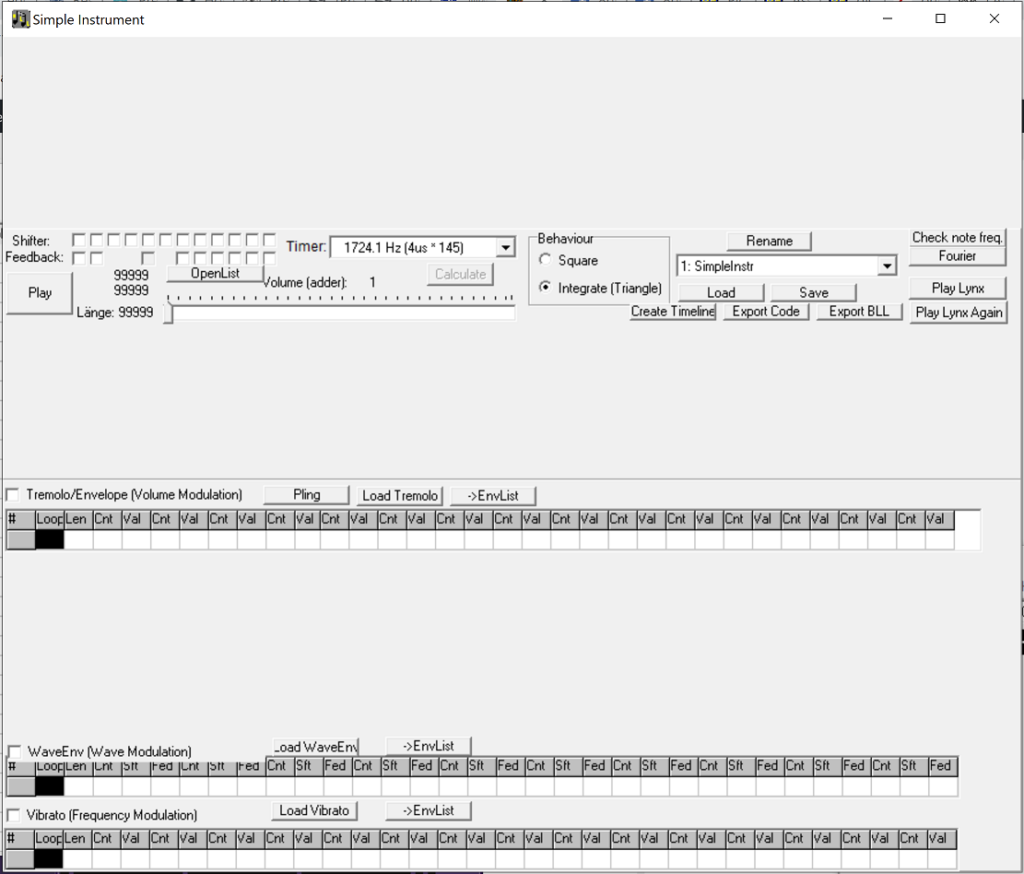 Start with the Simple Instrument window. Use the drop-down menu below Rename to select an instrument slot. Instrument defnitions (including from other sample songs) can be loaded and saved with the buttons below this drop-down menu.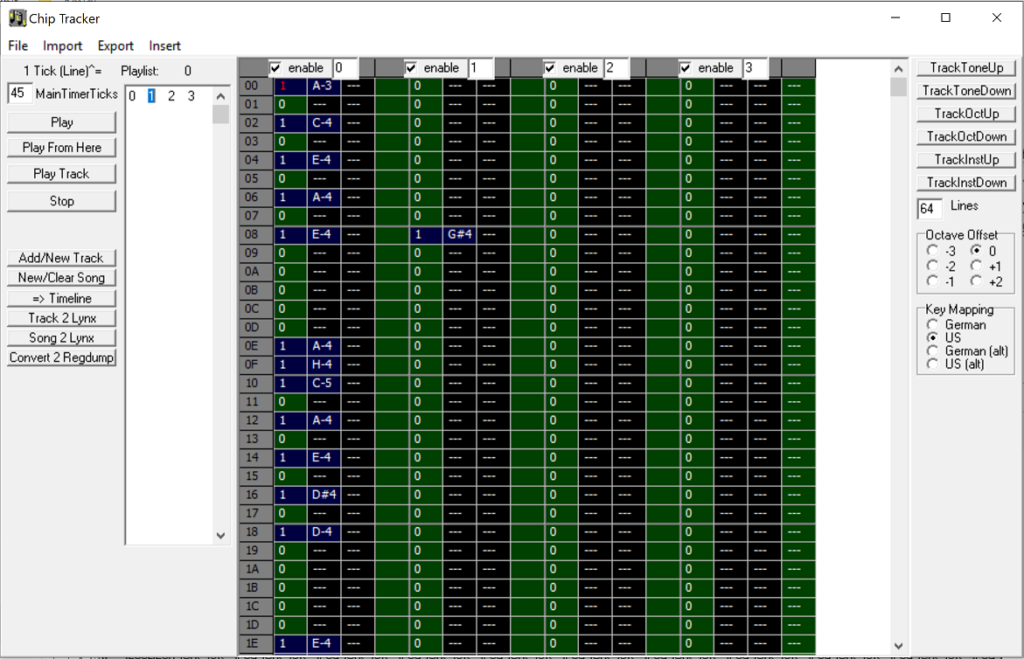 Next, use the Chip Tracker window to lay down your tracks. Click Add/New Track to add entries to the Playlist. New track numbers are generated by defaults, but you can re-used the same tracks several times to repeat patterns.
Each tracks consists of 3 columns. The 1st column specifies the instrument slot, and the 2nd column the note (entered by typing the keyboard).
The track speed is controlled with the parameter Main Timer Tickers, the Octave with the parameter Octave Offset.
Use File > Load Song, Save Song to keep a copy of the song in the Chipper format. Use Export > For BLL Driver > Export CC65 "remake" to save the song in a format supported by 8bit-Unity.